Best Transfers invites you to experience the wild and historical beauty of southern Crete.
Gortys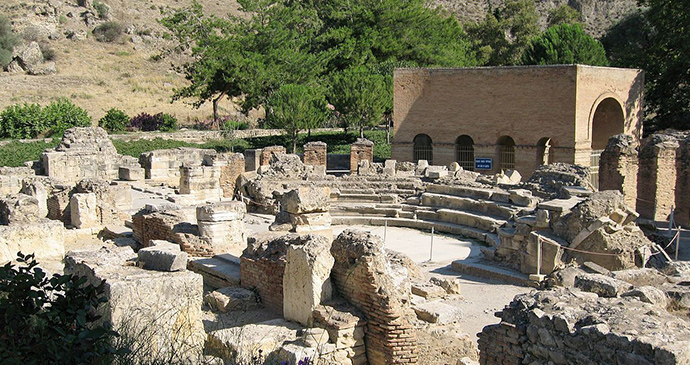 We will tour the historic city of Gortyna in its archaeological site, the church of Agios Titos, the conservatory and its famous plane tree. The city with a history of 6000 years is famous for the first human habitation on the island at the end of the Neolithic period during the 5th millennium.
Festos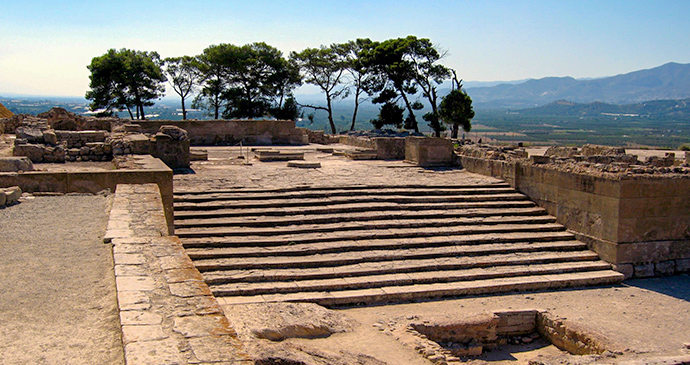 Next destination is the archaeological site of Phaistos which is the second most important ancient city of the Minoan civilization during the 2nd millennium after Knossos. The palace of Phaistos is a very important archaeological site which receives thousands of visitors every year.
Matala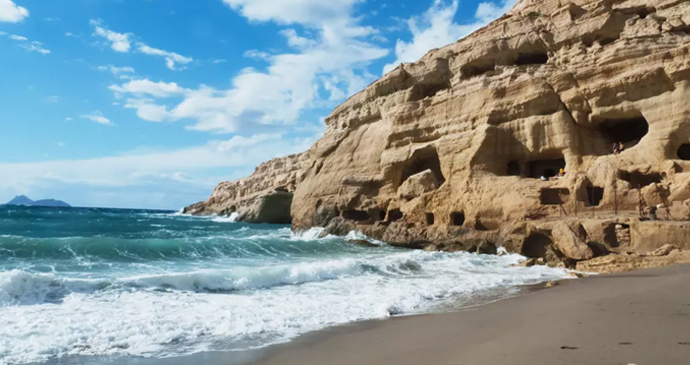 Our last destination is Matala.
The Matala of Phaistos which was inhabited since ancient times. It became famous during the 60s and 70s as it was the ideal destination for hippies. The most famous attraction is the rock-hewn caves just next to the beach where hippies found their haven to express themselves and create freely. Finally, the settlement of Matala offers us an experience from the era of the 60s as we wander through the streets of the village enjoying traditional delicacies or our coffee.